It's that time again. It is year two of our Blueforest Gives Back Video Giveaway and we are thrilled to have so many impressive applicants. Thank you to all of the organizations who have participated in the process.
Among the contenders who stood out to us is The Power of the Dream. Here is some more information about them:
The Power of the Dream formed in 2008 with the mission of creating jobs and advocating for adults in the Triangle with autism and intellectual disabilities (IDDs).
Given that many of the adult population with autism/IDDs are unemployed, they created a thrift store called HandmeUPs Thrift, which opened in Raleigh in 2013. Since then, the store has been very successful and has employed 21 part-time associates with autism/IDDs who work a variety of positions including cashier and production associate.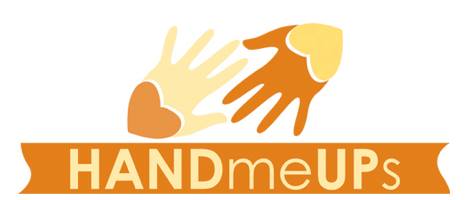 To create even more jobs and opportunities, The Power of the Dream also led several "PowerUp" projects: PowerUp Inclusive Employment Task Force, PowerUp Micro-Enterprise and PowerUp Advocacy.
The goal of the PowerUp Inclusive Employment Task Force is to create extra job opportunities for adults with autism/IDDs. The force consists of businesses, support agencies, community leaders, and individuals/self-advocates who team up with The Power of the Dream to create a program for customized employment. Representatives from companies such as Lenovo and Wake Tech have participated in this process.
Adults with autism/IDDs learn how to own their own business and receive financial assistance to establish it through PowerUp Micro-Enterprise. They are given individualized planning and support strategies necessary for success based on their strengths and talents.
PowerUp Advocacy is about improving the lives of individuals affected with autism/IDDs. The advocacy movement focuses on making changes to issues the adults face such as employment opportunities and accessibility. The aim is to reduce the isolation of people with disabilities.
What we love about The Power of the Dream is that adults with autism/IDDs are the heart of their mission. Oftentimes, many with disabilities are treated differently as members of the community. Through The Power of the Dream, these individuals are treated well, have a voice, and most of all, have the same opportunities as everyone else. We agree with The Power of the Dream that "Quality of life is not a dream."
Check them out and learn more about their mission at http://thepowerofthedream.org/