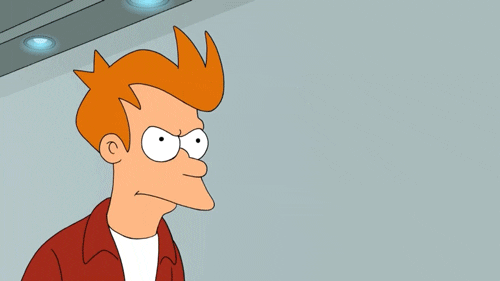 [ via Giphy]
Obtaining animation video prices from Raleigh production companies can be difficult while shopping around.
Video productions generally require a consultation before you can find out their prices. Even then, it's only an estimate that doesn't represent the rate of all animation service providers. This can leave many buyers in the dark as they overpay for their video projects.
In this animation cost breakdown, we will do our best to simplify the subject and give answers to a few of your biggest pricing questions.
Some of these include:
How much will my animation video cost?
How are animation video prices decided?
What should I look for when shopping for animation video?
As always, we will start our coverage with the basics.
What will an animation video cost me?
Most studios offer video rates between $2,500 to $10,000 a minute based on a survey by Wyzowl. A video is the sum product of many individual services. Each service has its own costs that are totaled in your final charge. Costs vary based on the experience, money, and time spent on all parts of a project. (Source: Wyzowl)

The cost structure of a video is the sum of many video production services. Pricing for these services varies from crew to crew. As a result, it can be difficult to properly estimate how much you'll be paying.
Video producers price their services on a per-project basis, which can complicate your shopping comparisons. Producers typically don't publish their prices, meaning you must contact production staff to get a custom quote.
Estimates may be in option tiers to work with many budgets. However, you need to ask what services each tier includes. By not asking, you run the risk of your tier missing essential features for your brand.
How and when you are charged is just as variable. You may be priced hourly for services, where others would charge a flat rate. Additionally, prepaid video services and postpaid services are available.
That said, expanding scope of project will lead to a higher rate no matter what. This includes needs for a longer timeline, add-on services, many revisions, and more.
Finally, your service can cost you time. This is particularly important if a lot of back and forth is necessary. You may find that outsourcing your work to reclaim your time might not work so well in this case.
How is an animation video price decided?
Animated video prices are the sum of all services that cost time or money when creating the video. Visuals, sound, planning, and correspondence all factor into the cost of your animation. As such, this varies between projects and studios.

By now, you should have a rough idea of how video animation pricing is set.
Now let's dive into the cost breakdown of the video creation process.
Graphics process – Your animation's visuals require graphics before starting any animations. Stock images and simple computer-created graphics are lower in cost. Custom visuals like brand characters cost more due to taking more time and skill to create.
Animation process – The other half of visuals is putting your graphics in motion. Animation style is key in price here. Simple movements are cheaper, while complex movements come at a higher price. Hand-drawn and 3D animation methods require strongly trained skills, so they cost more. Vector animation and motion graphics are a bit more approachable, so they pack a relatively lower rate.
Script – Is your script long or short? The length of your video determines the time spent on animating. Shorter videos normally come cheaper simply because the overall job is not as big. However, complex movements or elaborate graphics can easily negate this savings.
Sound design – For many buyers, audio is the forgotten sibling in video production. Voiceovers have differing costs if done in-house instead of hired as freelance work. For sound effects and music, your costs also change if going with royalty-free tracks versus stock or mainstream licensed ones.
Additional Costs – Research and planning take time for storyboarding and meetings. As such, communications between the team or with you also factor into your pricing. If you require quicker turnarounds, this request may result in a rush fee. Also, revisions carry an add-on rate as a direct expansion of time and maybe even costly reshoots of audio or video.
So is animation video worth the cost?
In summary, the costs of animation video are only worth it if they give you an equal or greater return result.
If you value your brand's boost in image, presence, or revenue, animation could be of value to you. It's essential that you learn if animation is right for your business before jumping into it.
Ultimately, you may find that you still have questions about the animating process. Luckily, we at Blueforest Studios work with vector animation and motion graphics often. Set up a chat with us and come visit!